Screenshot from Sibelius
CLICK ON FILES TO HEAR STUDENT WORK SAMPLES
Summary Statement: Music Technology is a course (spring semester) available during the encore schedule. The semester long course is an option for 8th grade students. Interested students should see Mr. Mayberry.
Music Technology Course Description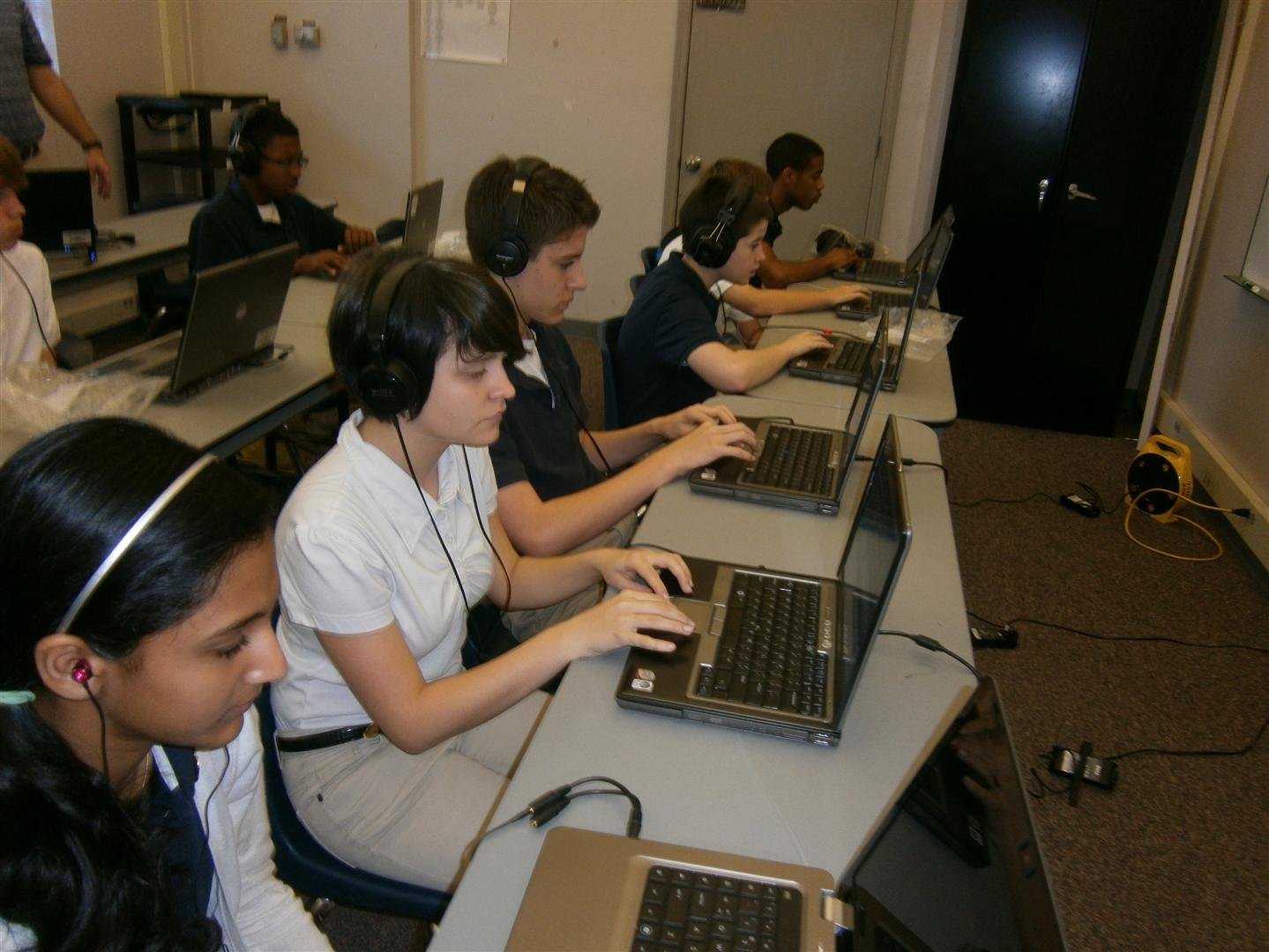 This course will use technology to explore, create, and perform music. Students will learn about digital audio recording, music software (notation, theory, and looping), publishing, and film scoring. The Internet, electronic musical instruments, and computer software and hardware provide students with the opportunity to study music in many ways including researching, practicing skills, composing, and arranging musical works. Students who have a background in music are encouraged to take this class.
Music Technology Lab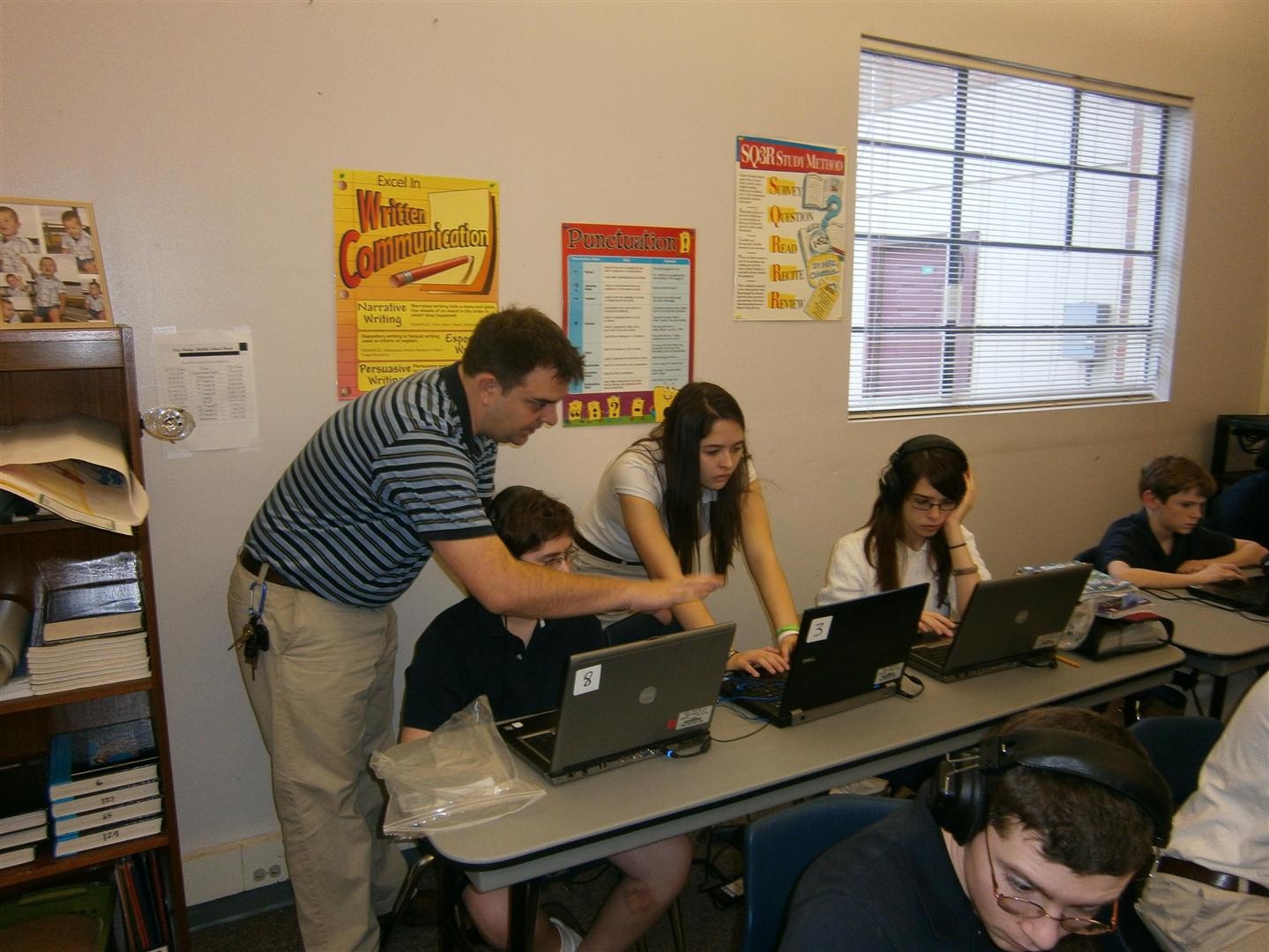 New Bridge Middle is STEAM powered! STEAM is an acronym for Science, Technology, Engineering, Arts, and Mathematics. The Music Technology lab allows students to participate in STEAM lessons tied to the science, technology and mathematics of music design. Features of the Music Technology Lab include:
Tier 3 Laptops for students (laptops are provided through the Tier 3/1:1 initiative, future laptop availability is based on grant success).

Mini Keyboard (piano)- with USB connection to student laptops.

Promethean Board- interactive whiteboard. Promethean and ActiveInspire technology is a revolutionary way to create a dynamic environment which allows students to actively participate in their learning. The Promethean Board allows our lab to be an "Activclassroom," an integrated solution that includes the ability to bring together formative assessment, resources, and dynamic lesson development and delivery tools.

Sibelius- music composition and notation software. Through Sibelius, students write, refine, hear, scan and print beautiful scores.

Mixcraft- recording studio. Mixcraft is a multi-track recording studio that enables users to record audio, arrange loops, remix tracks, compose with virtual instruments, score and edit video, and add effects to create professional compositions.