SUMMARY STATEMENT: Musical participation is open to 6th, 7th, and 8th graders. Participation is based on a mid to late fall tryout and selection. The musical takes place during the month of April or May and is typically performed at a local high school auditorium.
NEXT PERFORMANCE
TBA
PAST PERFORMANCES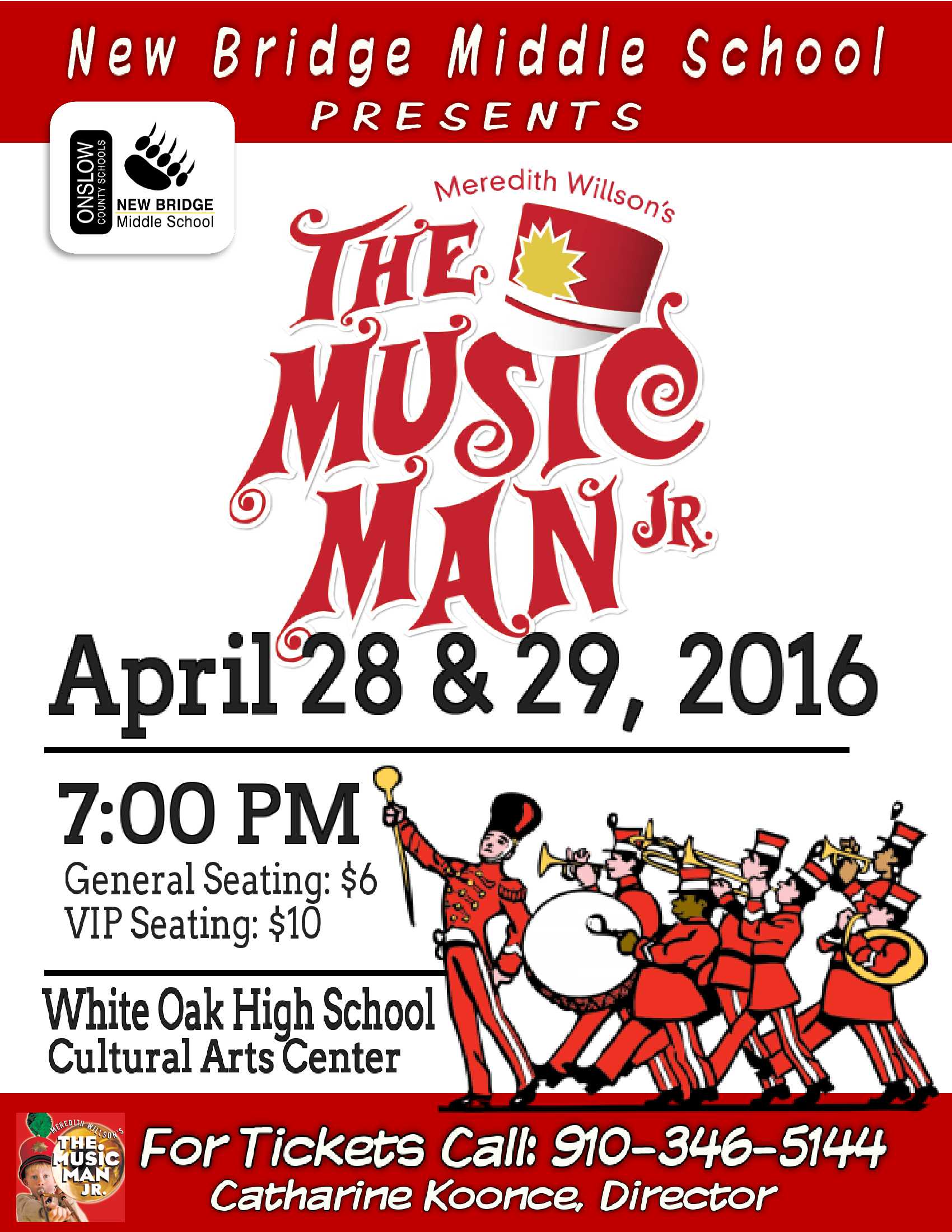 Alice in Wonderland Jr. (April 30 & May 1, 2015)
Join Alice as she chases the White Rabbit, races the Dodo Bird, gets tied up with Tweedle Dee and Tweedle Dum, raps with a bubble-blowing Caterpillar, and beats the Queen of Hearts at her own game!
Willy Wonka Jr. (May 1 & 2, 2014)
The delicious adventures experienced by Charlie Bucket on his visit to Willy Wonka's mysterious chocolate factory light up the stage in this captivating adaptation of Roald Dahl's fantastical tale. This is a scrumdidilyumptious musical guaranteed to delight everyone's sweet tooth.
Annie Jr. (May 9 & 10, 2013)
In the depths of the 1930's, Annie is a fiery young orphan girl who must live in a miserable orphanage run by the tyrannical Miss Hannigan. Her seemingly hopeless situation changes dramatically when she is selected to spend a short time at the residence of the wealthy munitions industrialist, Oliver Warbucks.
The Ever After (May 6 & 7, 2011)
Is "happily ever after" really as happy as everyone expected? In a hilarious parody of daytime TV, a host wonders if time can truly heal all wounds. The host invites Cinderella and her middle-aged stepsisters to reconcile after being estranged for 20 years.
Once Upon a Mattress
In a small kingdom in medieval times, Prince Dauntless is looking for a bride. A dozen girls have already been tested and rejected as unsuitable by his mother, the talkative Queen Aggravain, who dominates the kingdom and her mute husband
Twinderella
We've all heard the story of Cinderella a thousand times, but we've never heard about Bob, her long lost twin brother! Living in the same kingdom with different wicked stepfamilies, Cinderella's cruel stepmother and evil stepsisters make her rotate tires and polish bowling trophies while Bob's evil stepfather and cruel stepbrothers force him to make dried herb wreaths and organize their sock drawers.