SUMMARY STATEMENT: Concert-a-Thon is a single day fundraiser/concert. Held during the spring semester of each year, students in chorus, orchestra, and band receive donations from family and friends for the Concert-a-Thon event. Participation is open to 6th, 7th, and 8th graders and is based on enrollment in chorus, orchestra, or band.
A UNIQUE FUNDRAISER
In looking for a fundraiser that would be different from anything we've done before, unique as far as fundraisers go,and directly related to the very heart of what we're about...We finally found it... and it's called a "CONCERT-A-THON"!!
Here's how it works... students will perform an informal concert during school typically in April. The students and their parents are asked to collect donations for the Concert-a-Thon prior to the concert. No "door-to-door" fundraising is allowed.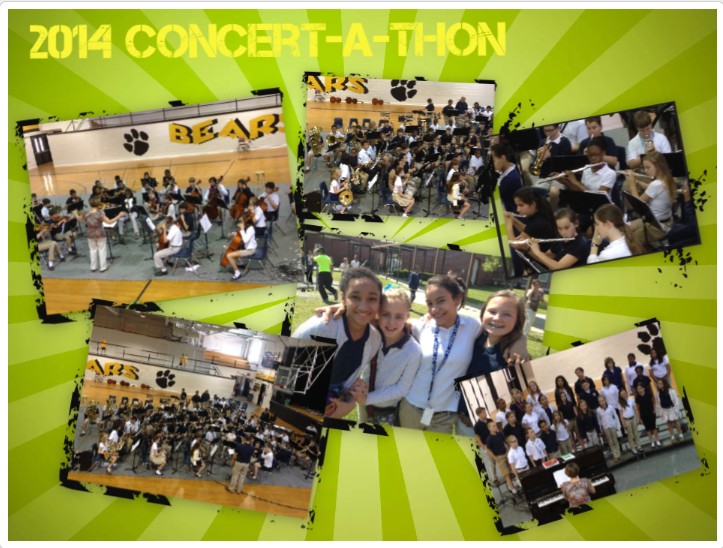 Watch a clip from the 2013 Concert-A-Thon below...
USE OF FUNDS
The money that is raised from Concert-a-Thon goes to purchase new music, instruments, and technology equipment that will benefit all MUSIC students. As an incentive, a portion of each student's collection may be applied to his or her individual trip account for the Music in the Parks Festival at Busch Gardens, if applicable. Specific arrangements will be shared with students prior to the trip.