Summary Statement: The Book Fair is an annual, weeklong acidity held in the media center. Students have the opportunity to purchase books through Scholastic. The Book Fair is open to all students. See Mrs. Sullivan for details.
Upcoming Fair - October 24-28, 2016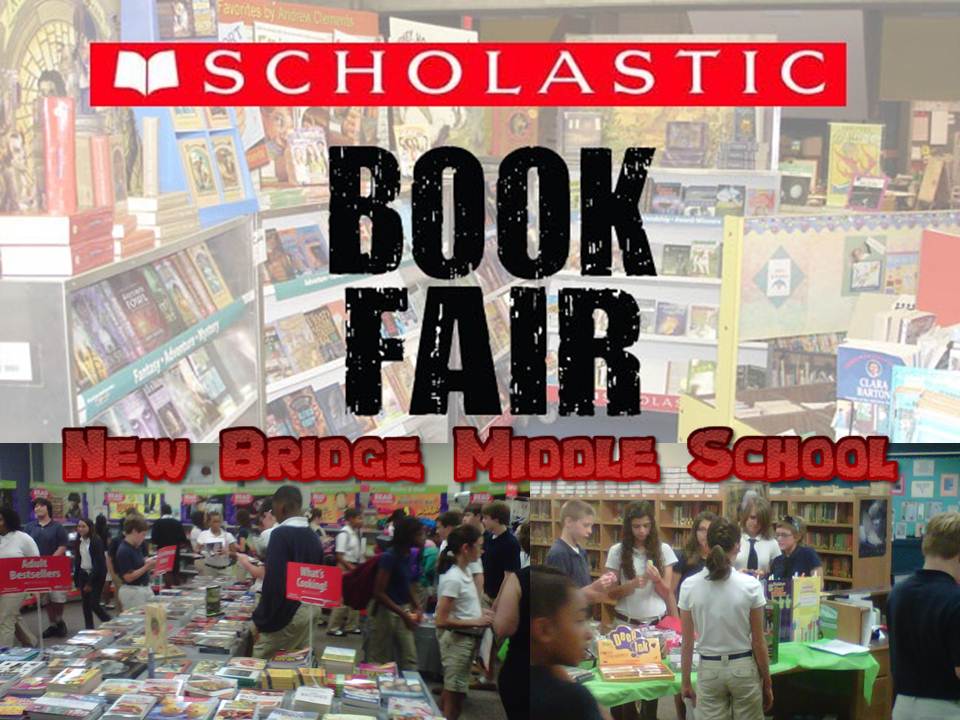 Participation:
Every year in 75,000 schools across the country, Scholastic Book Fairs staffers work with parents, teachers, librarians, media specialists, and principals to connect kids to high-quality books with school-based sales. The New Bridge Book Fair is held in October or November of each school year. Check the school calendar for details.
The Book Connection:
While fundraising is a definite benefit to holding a Book Fair, so is uniting kids with literature and bringing the community together in honor of that mission. The New Bridge Book Fair provides our kids with the opportunity to engage in reading and tune in to their passions.
Fair Committee:
The Fair chairperson at New Bridge is Mrs. Sullivan. If you'd like to assist on the Fair committee, please contact Mrs. Sullivan at Jennifer.sullivan@onslow.k12nc.us .