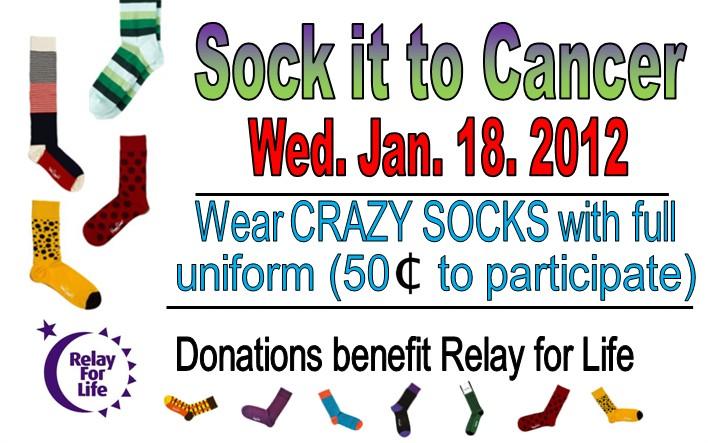 The NBMS Chapter of the National Junior Honor Society has organized three special dress collection days. For a donation of 50 cents, students and staff may participate. The special dress days are as follows:
· Sock it to Cancer- January 18, 2012
o Wear crazy socks
· Tie Down Cancer- February 15, 2012
o Wear your favorite wild tie
· Outsmart Cancer- March 21, 2012
o Wear a college t-shirt
Also…
· The three special dress days require FULL UNIFORM.
· All proceeds will benefit the Onslow County Relay for Life.
· Participation is voluntary.